Walentynki 2022
31 stycznia, 2022

Wina "Na wynos"🍷
15 lutego, 2022
Wykwintna kolacja, a później szalona noc w klubie?🥂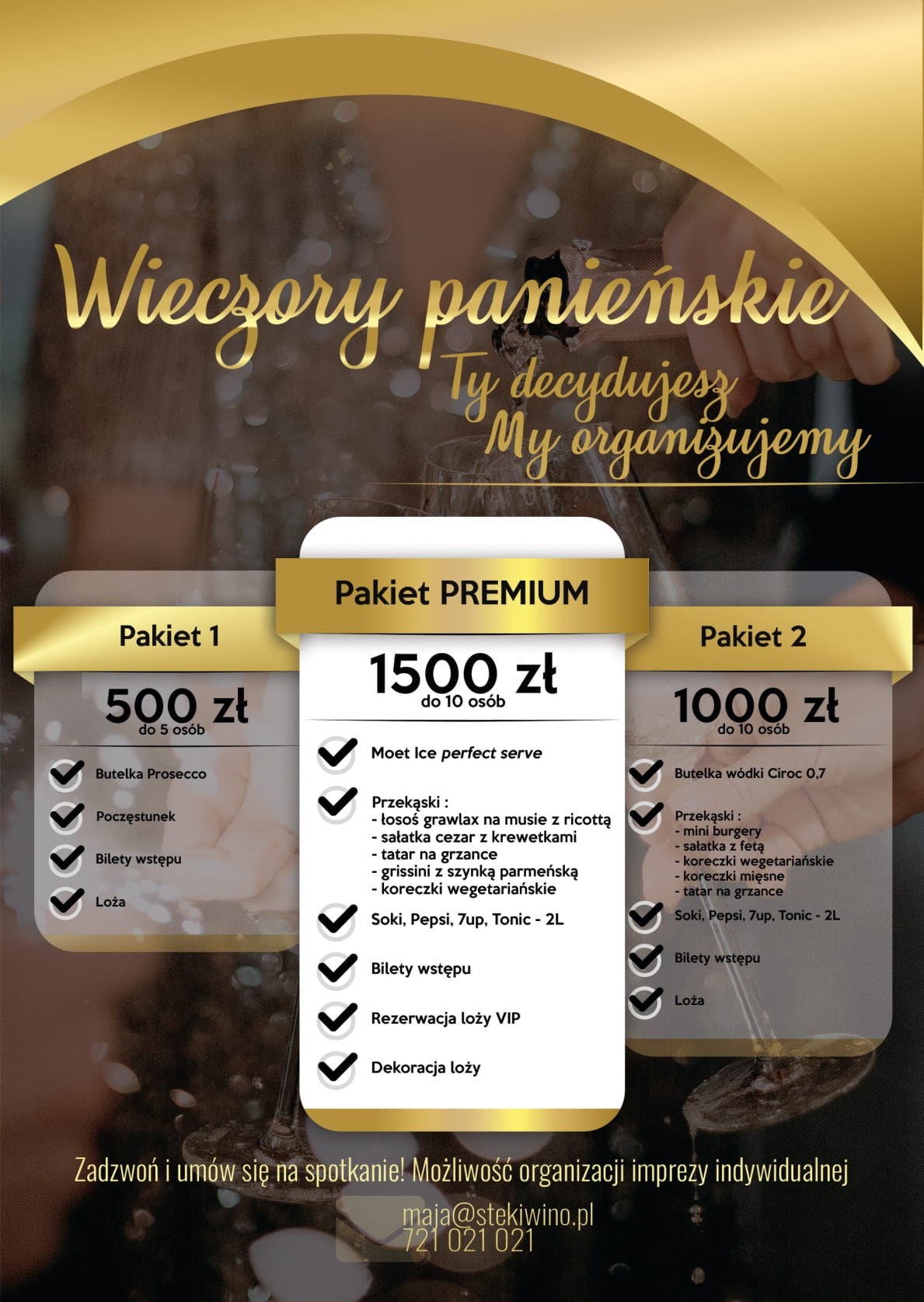 Wieczory Panieńskie
Dobra organizacja tego wieczoru to nie lada wyzwanie dla świadkowej i organizatorek, dlatego wychodzimy naprzeciw oczekiwaniom.
Nasz lokal ma szereg możliwości i możemy napisać różne scenariusze ale to Ty finalnie decydujesz jak chcesz żeby wyglądała ta wyjątkowa noc.
Wieczór można rozpocząć od kolacji w restauracji w towarzystwie szampana lub wina - nasza karta zawiera 70 rodzajów win, win musujących i szampanów - a następnie przenieść się do klubowej części 2be i oddać się muzycznemu szaleństwu.
Chcesz zrobić naprawdę dobre wrażenie na przyszłej Pannie młodej? Może przejażdżka TOP'ową limuzyną XXL w światowym stylu? Zadzwoń do nas i umów się na spotkanie w celu omówienia organizacji wieczoru panieńskiego!